I love color and need to be surrounded by it. As I was waking up today I thought to myself that I would share my 2 Most Favorite Color Combinations with yall! None of the pictures are mine, I found them on the internet.
Maybe this will give you some inspiration to dig out the pinks & greens in your scrap bin or stash and create some really awesome blocks!
Though some of the colors below are neither but are close.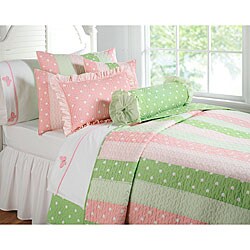 SO WHAT ARE YOUR FAVORITE COLOR COMBINATIONS? I WOULD LOVE TO READ THEM.